The Great Gatsby
by F. Scott Fitzgerald
Reviewed by Autumn
I recently read The Great Gatsby by F. Scott Fitzgerald. Published in 1926 it is not only regarded as a modern classic but is also considered as one of the greatest American novels.
The story takes place in the hot summer of 1922 and is narrated by young banker Nick Carraway, who lives in a small cottage on the imaginary New York island of West Egg, the home of the newly rich.  Next door lives the mysterious millionaire Jay Gatsby, who is famous for his wild and extravagant parties.  But when Nick is invited to one of these parties and meets the eccentric Gatsby his life changes forever, as he is thrown into the millionaire's lifestyle. But he is also faced with Gatsby's complicated past; a past that ultimately leads to a tragic end…
When I started The Great Gatsby I wasn't keen; the story begins slowly and is difficult to get into. But the deeply described glitz and glamour of Gatsby's parties and the mystery surrounding him soon quickens the pace, although the book's narrator Nick remains an uninteresting character. But it's after the introduction of the title character that the storyline really kicks off. The fascination with Gatsby remains the key reason why I enjoyed this book. The character of Gatsby was changeable, fairly likable and fun to read about. But the other central characters such as Daisy Buchanan were underdeveloped and unremarkable.
In conclusion, despite its flaws, it has most definitely earned its place as one of the great American novels and I will recommend it.
           The Hitchhikers Guide to the Galaxy
by Douglas Adams
Reviewed by Autumn
I read The Hitchhikers Guide to the Galaxy by Douglas Adams out of pure curiosity. And I will say I was very surprised.
The story begins with main protagonist Arthur Dent trying to enjoy his morning but is interrupted by someone trying to knock his house down. Then, his best friend Ford Prefect tells him the most shocking news; Ford is an alien and the Earth is about to be destroyed! The book then follows Arthur and Ford's escape from Earth and their adventures across the galaxy, with the help of the trusty Hitchhiker's Guide to the Galaxy, for which Ford is a researcher. Along their way they meet the weirdest people such as Zaphod Beeblebrox President of the Galaxy and Marvin the Depressed Android.
The story starts randomly; a sign of things to come, as the rest of the book continues in much the same way. But the out of place events and characters, not to mention the completely irrelevant passages help rather than hinder the story, giving a laugh out loud comedy that brings the story to life. It also helps soften the looming background fact: Earth has been destroyed. But the characters are loveable and Arthur relatable, making the story well worth a read.
I would definitely recommend this British cult classic, as it is funny in places and light-hearted throughout, leaving you laughing well after the last page.
The Murder Notebooks
by Anne Cassidy
Reviewed by Jenna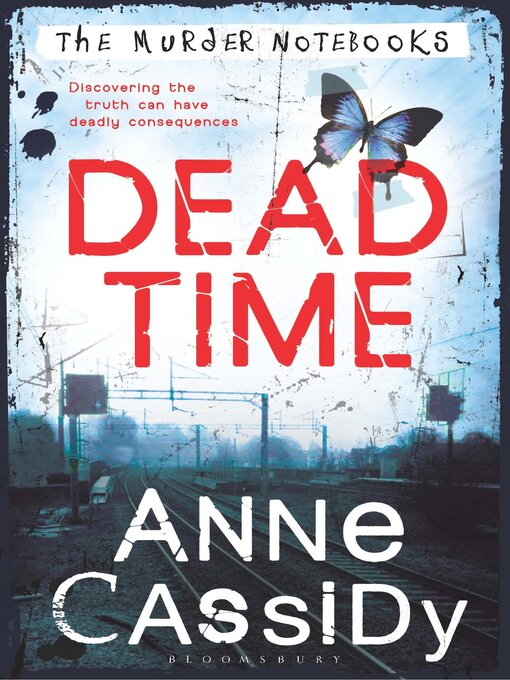 A thrilling and intriguing read, I could not put them down until I had finished. They are well thought out, and keep you guessing most of the way through. They are by far the most interesting book I have read so far this year; I cannot wait to read the next in the series when it comes out. I am still trying to guess the ending of the series, but I know it will be a good one.
Only the Good Spy Young
by Ally Carter
Reviewed by Fatima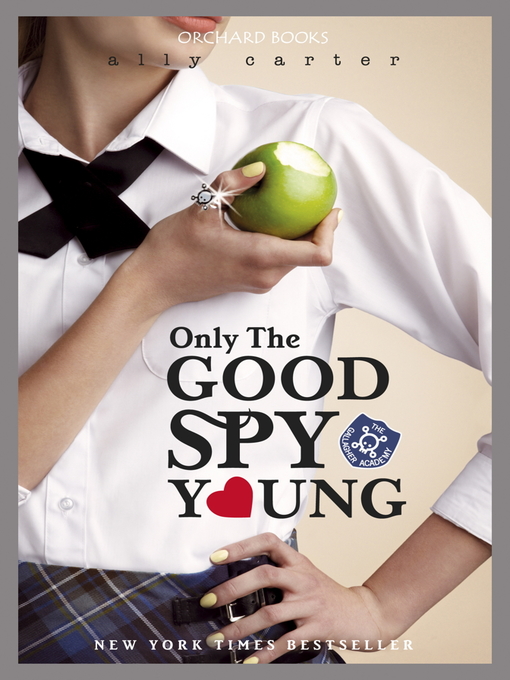 This book is about a girl called Cammie who is back for another semester of spy school. This time it is different. The "circle" an ancient terrorist organisation, wants her for some purpose and will stop at nothing to get to her. All of her secret passageways have been secured so that she can no longer use them. She and her friends have found out that their favourite teacher is no longer at the school because he is one of the bad guys, but he was trying to get a message to Cammie over break.
I liked this book because it is very interesting and keeps me attached to the book.
There weren't any bits that I didn't like because it is so amazing and all of the series are too.
My favourite part of the book was when they went to the tower and the teacher was on the bridge, he looked really angry and the girls were discussing what to do.
I would highly recommend this to read.
I would give this books 4 stars out of 5.
The Illustrated Mum
By Jacqueline Wilson
Reviewed by Emily
This story is set in London in a small flat. Dolphin and her older sister Star live with their mother Marigold, who has many colourful tattoos. Marigold has a drinking problem and sometimes acts "crazy". Dolphin loves Marigold and thinks she is wonderful and unique while Star is embarrassed by Marigold's tattoos and erratic behaviour. Dolphin feels like an outsider at school; she is bullied by some classmates and feels her teacher is unkind to her. She also struggles with her dyslexia. Star appears to be more popular, and Dolphin dislikes the fact that Star has an older boyfriend. Dolphin later befriends Oliver, a shy and studious boy who spends the lunch period in the library to avoid being teased.
I like this book because it was a good storyline and was very interesting to read. The plot of the story had a great climax to it.
I prefer realistic books.  This book was too much like a fairytale but I still enjoyed it.
Wonder
By R.J. Palacio 
Reviewed by Jan
Wonder is about a boy called August.
But August is not any old person, he has to have about 15 operations a month.
He has a mum and a dad and a sister. He also has a dog called Daisy who is like a sister to him.
This book is mainly about the transfer from being home schooled to attending real school.
I like this book because the author does not reveal what August actually looks like and this teaches you about how you should not judge a person by how they look.